Fitted Wardrobes – North London
Wardrobes are an essential addition to bedrooms as well as other rooms in your North London house, where you need some additional storage space. If you want to keep things in order and your private space clean, we will show you how to accomplish that with a fitted wardrobe that is built to your individual specifications. The best part about a new fitted wardrobe is that it is custom-made based on style and materials that you like and that will match your aesthetic. 
Here at A to Z, we offer a wide range of stylish fitted wardrobes, all available at attractive prices through North London and surrounding areas. We design our wardrobes carefully to ensure that installations are completed with minimal time spent at your home, while all of your needs are fulfilled. We look forward to working closely on a wardrobe that is both practical and beautiful. 
Perfect Bespoke Wardrobe Design

When looking for the perfect storage solution, several factors should be taken into account. What is the primary use for this wardrobe? Holding clothes? Other items like shoes, toys, suitcases, etc.? Once you know the intended use of the furniture, then you can start looking for wardrobes that will match your needs. Good chances are, however, that you won't find one that is perfect if it's a mass-produced piece of furniture. 
This is when top quality fitted wardrobes, North London has to offer, come into play. All our fitted wardrobes are hand made according to your requirements. No matter whether your style is more modern or traditional, we will produce precisely the storage unit you are looking for. What is more, your fitted wardrobes from A to Z will accommodate the maximum amount of storage space possible, leaving your house free of clutter.
Different Types of North London Fitted Wardrobes You Can Have
You should know, that there is a variety of fitted wardrobes that you can choose from. You might be interested in a hinged door wardrobe, sliding door wardrobes or a walk-in wardrobe, whatever your wish is, e will make it come alive. 
Fitted hinged door wardrobes are the optimal choice when you have quite a lot of space in the room. It will allow you to open the door to your wardrobe to show off all that is inside. This type of storage can be built into a wall or be freestanding, whatever works best for your space. 


Sliding door fitted wardrobes, on the other hand, are ideal for limited floor spaces. This type of wardrobe door helps you to get the organization that you require without sacrificing a lot of space.  They come in a variety of different set-ups, and one of the most popular is with a mirror added to one of the doors that will also optically enlarge the room. 
A walk-in wardrobe is anybody's dream, as it allows you to be organized and clean without ever running out of storage space. You should know that even if your home is not equipped with a dedicated space for a walk-in wardrobe, it is not too late. We will maximize the space in your room assess and measure fitted wardrobes possibilities and fit in a walk-in. 
Fitted Wardrobe Made to Match Your Individual Needs
Our mission is to provide you with fitted wardrobes that will give you the storage space you need without any problems. It is why we have joinery experts working on every project. We will visit your house and measure out the details of your spaces and try to convert those measures into the wardrobe that you have in mind. We sketch our fitted wardrobe designs before cutting a single piece of wood. You can expect a short conversation about the length of the shelves, the height of the hanging rods, as well. This way of working with our clients ensures that you get exactly what you want. We can guarantee the perfect fit when it comes to our fitted wardrobes.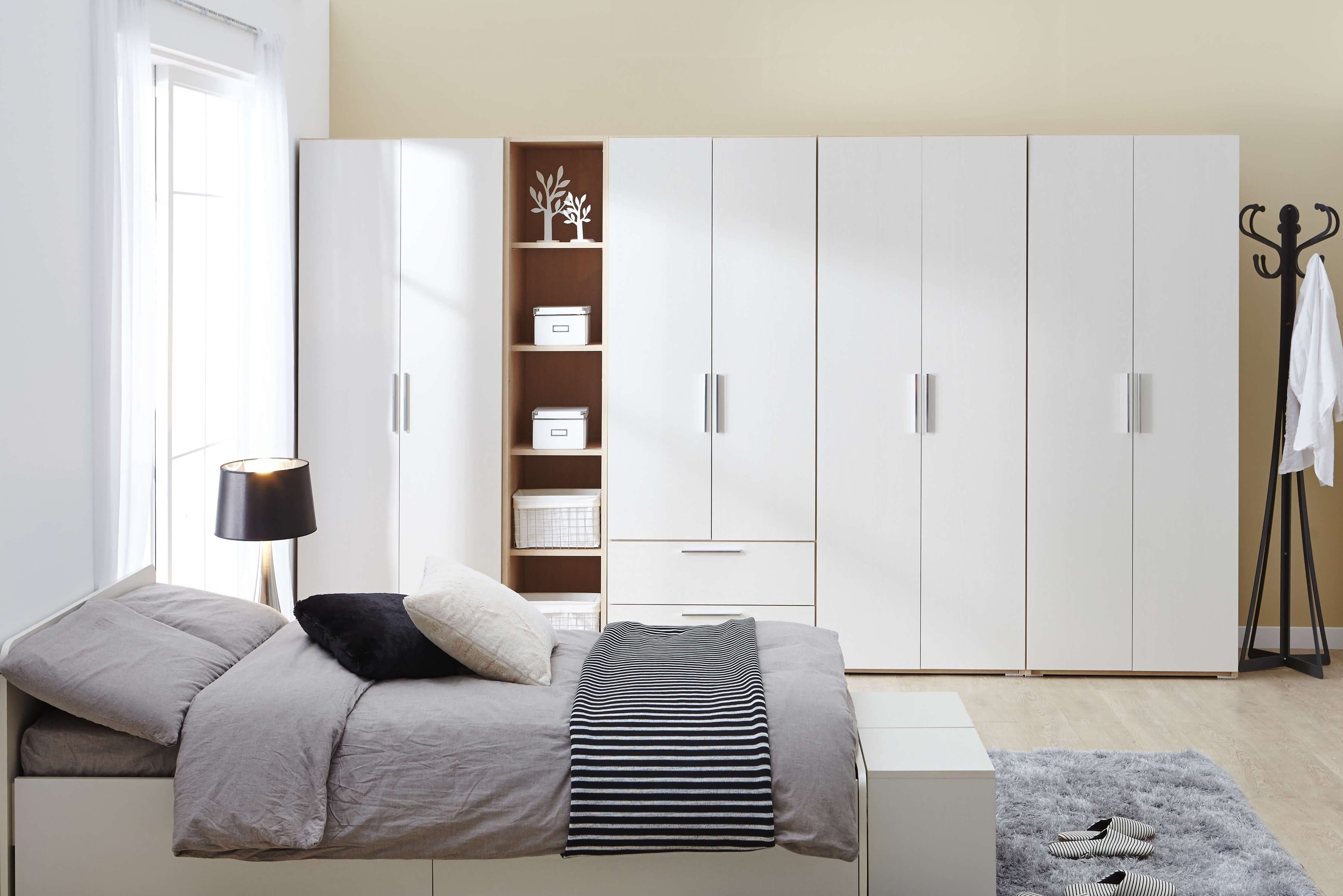 When you work with us at A to Z, the producers of top-quality North London fitted wardrobes, we'll make you a wardrobe that is made to last. You can count on our products being durable while being easy in terms of maintenance at the same time. We'll provide you with the storage solution so that it's one less thing for you to worry about during moving in or renovation. At A to Z, we look forward to working closely on a fitted wardrobe design that you will love for years to come.
If you have any additional questions, don`t hesitate to contact us.
Address
A to Z Bespoke Kitchen
2 Avebury Court, Mark Rd Hemel, Hempstead HP2 7TA